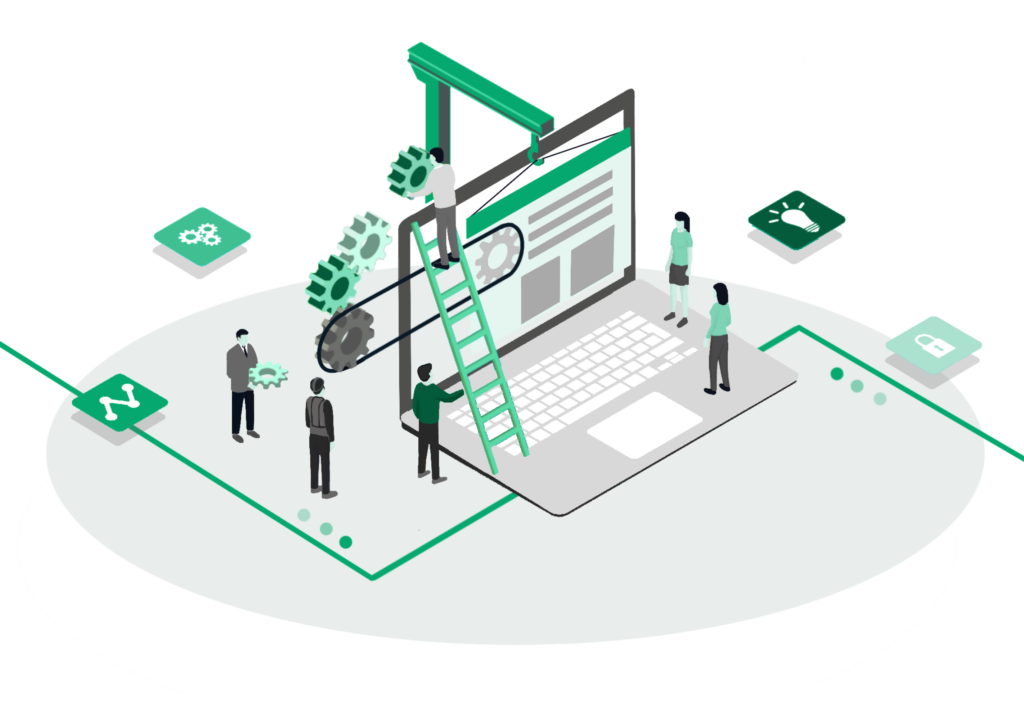 Everyone wants a product that customers love and use. Often, a business comes up with an idea, product, and development to get it out the door, and then…it just sits there. What gives?
There may be several things at play, but crafting an intentional and thoughtful Digital experience plays a key role in shaping your product's adoption and stickiness.
To help you, we've pulled together Grand Studio's top 3 digital experience design tips to make your digital product an experience success story.
Tip 1: Do Your Research – Don't Assume
The tricky part about experience design is that you can't automatically know what the experience is like for your customers. Putting yourself in their shoes can be difficult, especially when you're hard at work on it and inevitably become too close to have an objective view.
The fix for this is to conduct research into how customers engage with your digital product. It's easy to make assumptions, but doing so can cause you to miss essential details that dramatically improve your customers' experience.
As you begin the process of redesigning a digital product, there are a few things you can do to start understanding your customers' experience: experience testing, competitive analysis, and customer interviews.
Experience Testing
Experience testing is a great way to get to know an existing digital product or experience if you're new to it. It boils down to this: Go through the experience of being your own customer, if possible. While it won't give you insight into what your customers need and want, this hands-on approach will provide you with a more in-depth understanding of what the digital experience is currently like
Competitive Analysis
The other typical, often-overlooked research method is competitive analysis, which is essentially experience testing for your competitors' products.
A detailed competitor audit provides valuable insights into the features that customers may expect within the landscape. It can help you understand what might be helpful in your product's digital experience.
Customer Interviews
Customer interviews are another key avenue for research. After all, one of the most straightforward ways to gather information on customer experience is to interview some of your existing customers and walk through the digital experience together, discussing what it's like to use your product and engage with your business.
Tip 2: Define Your Priorities
After you gather some initial data from the research phase, it's time for a design phase where you analyze your results and come up with a plan on what to change and when.
The problem is that no company has unlimited resources and bandwidth to make changes all at once – and even if you did have them in theory, you still need to adjust the digital experience with deliberateness and gauge the success of your changes over time.
Ultimately, this means you'll have to prioritize your changes to the digital experience.
To determine your next priorities, we find a joint assessment assessing of feasibility, impact, and speed of each potential change can help prioritize already defined-as-desired changes from your customers.
Feasibility
First, consider the feasibility of a proposed change. An idea may seem beneficial, but can it be accomplished? Do you have the resources, institutional knowledge, and wherewithal to implement the idea?
Impact
Next, consider the impact of a proposed change. Will this change satisfy the desired change surfaced from customers – and to what extent?
It's important to consider your entire list of priorities and pinpoint the specific changes that will have the most significant positive effect on customer experience.
Speed of implementation
Lastly, consider the potential speed of a proposed change. Are there any changes you can make within days or weeks rather than months or years?
In a perfect world, you could come up with at least a few priorities that are feasible, high-impact, and quick to deploy – but in the real world, you're more likely to have a combination of lower-impact but faster ideas, as well as higher-impact but slower ideas.
While it is tempting to use speed as the reigning criteria on what should get addressed first, it can be helpful to tackle both a quick and lengthier solution from the start so you have something meaningful for people as soon as possible while you work on something perhaps more impactful that will take a bit more time.
Tip 3: Continue Testing and Iterating
As you'll read about in our client case study below, we recommend at least two rounds of research, design, prototyping, and testing. The idea is to implement changes and assess the results of the digital experience, then go back and either refine what worked or start over with new ideas.
It's important to note that the ideal digital experience is a moving target. Even after you've designed and deployed a quality digital experience, you'll want to keep testing and iterating to ensure it's keeping pace with customer expectations, one of the big reasons why digital experience design is never a one-and-done prospect.
Case in Point: Improving Digital Experience for a Food Service App
To illustrate these digital experience redesign principles in action, let's take a quick look at what Grand Studio did for one of our clients.
We were tasked with creating a better customer service experience for our food service industry client's digital app because, as we learned, there wasn't an efficient way for customers to get information around specific ordering issues.
This was one of the most significant pain points that the client's customers had, but we only discovered this through two extensive rounds of research.
Case Study Results:
In the first round, we realized that customers wanted a more transparent feel from experience and the ability to communicate with the brand more directly. The major obstacle here was a customer service phone number hidden behind generic FAQs that obscured the ability to get efficient customer support.
Beyond simply a problem of interface and navigation, the hidden phone number was an issue that damaged brand trust – and without changes, this could deter new customers and lead to loss of customer loyalty among existing customers. Both of these were incredibly corrosive to the business.
Ultimately, we determined what was and wasn't working and gave our client near-term solutions to roll out over the next couple of months. The focus was on discoverability, navigation, and the information structure of the app.
We also created a future-forward path, based on the feasibility of the technical side, to hone in on real-time support options we could implement to transform the customer experience for our client's app.
Ultimately, the digital experience is a multifaceted challenge, which is why it requires multiple rounds of diligent research, prioritization, testing, and iteration.
Want to learn how Grand Studio can help with your next project and build clarity out of complexity?
We're here to help!