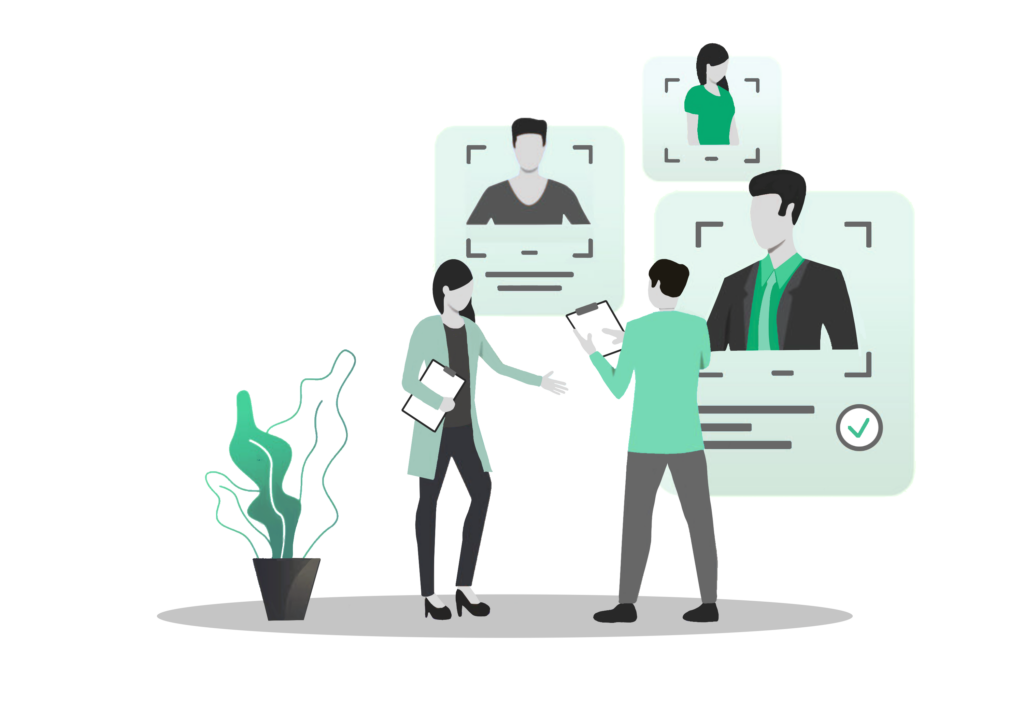 As a consultancy, we're often asked to get feedback from folks our clients may have trouble otherwise accessing. One method we use is intercept testing, a form of usability testing either during or after an event. It can be a quick and useful way to get contextual feedback from people using your products or services, and while there are a couple of ways you can do them, we prefer incorporating public intercepts to help find the right opportunities to improve upon the user's experience.
This informal approach to usability testing allows you to physically approach a person in public to uncover user pain points, test out ideas, or just gather high-level feedback without having to recruit participants beforehand. Plus, it's fast and budget-friendly, and who doesn't like that?
On top of the usefulness that public intercepts bring, it can also be a fun and engaging experience. That said, putting yourself out there for an in-person, public intercept can be a little daunting for anyone with less experience. So how do you do these correctly?
Our designers at Grand Studio have explored and tested out some successful public intercept approaches that will hopefully make you and your team more confident in your approach to get the number of people and the right kinds of feedback you need.
Tip 1: Understand the context of location and people
Before getting out into the field to conduct in-person intercepts, we find that it is important to take into consideration what the location/environment will be like and consider how the people are expected to behave in that location, as it will likely affect your protocol and materials needed.
Is the environment busier? Are people in a rush? In-person intercepts last anywhere between 5-10 minutes, and not everyone you encounter will have that luxury of sparing more than a few minutes as they are making their way to the next thing in their day. So ask yourself, what's the one question that you need to ask if you only have a couple of minutes of this participant's time? And what's the max amount you can ask within a 10-min time frame? Those questions can relate to an observation you've just witnessed in their experience, or it can be a question that ties back to what the client is wanting more insights on, or both.
Is the environment more laid-back? Are people more likely to sit and stay? You may think that a more laid-back setting, for example, a coffee shop, would be ideal and easier for grabbing people's time, but that's not always the case. Likely scenarios such as two friends who are intently catching up or someone taking an important phone call, or a student cramming for an upcoming exam would make it difficult for anyone to interject. In such cases, we try to respect the customer's space if they decline to participate. An alternative approach to actively approaching customers would be to let them approach you. Try setting up a table with a sign that clearly but briefly states the objective of the study/survey and call out any incentives to hopefully make it worth their while to participate.
The next several tips compare standard approaches that may work for some against alternative approaches that have proven to be more successful for our designers for in-person, public intercepts in busier environments.
Tip 2: Think about how you appear to the participants
The standard approach: Standing around wearing a lanyard, with a pen and clipboard in hand. This is a universal passerby repellent as it is a pretty common indicator that the person with the clipboard wants you to sign up for something.
Alternative approach: Instead, try stashing your clipboard or ipad away in a backpack or tote bag until you've successfully engaged with the participant. This will hopefully give off less of a solicitor vibe.
Tip 3: Start specific
That standard approach: "Hi, Do you have a 5-10 minutes to spare to answer some questions as part of a research we are conducting on ________?". We found that approaching people and asking them if they have a few minutes to answer some questions usually gives them an easy way out to give a "No" response.
Alternative approach: Instead, try "Hi! I have a question. Have you shopped here before?" or "Hi! I have a question. What did you think of your shopping experience today?" People are usually more inclined to answer questions that are easy to answer. This also sets them up on the other questions that are to come if they're able to stick around. Overall, this approach was more successful for our team.
Tip 4: Keep your intro short, sweet, and shoved in the middle
The standard approach: Usually, right after the standard approach you might feel that you need to explain yourself with a "My name is _______ , I'm a researcher and I'm doing a study on _______." This may be a lot of information for people to process right off the bat, and the reasons still might be vague.
Alternative approach: We find that, tied with the previous alternative tip, people will likely understand what the study is about. Once you get talking to them, we find this is the right time to quickly introduce yourself, explain your objective of the study and ask if they have 5-10 minutes to answer some questions.
Tip 5: Give them something for their time
We find there is no wrong way to incentivize participants. Here are a couple of ways we've tried it out.
Incentivize at the beginning: If offering and handing the incentive at the beginning or after your introduction, people may be more inclined to answer questions in return. One thing to be careful of is not to make the incentive the main reason for people to participate as it may skew participation or quality in answers.
No mention at all: We've even tested going through the full intercept without mentioning the incentive at all. At the end, we thank them for taking time to help us with our study and hand them the incentive. The surprise and delight on their faces makes it all worth it.
Overall, an in-person public intercept is an energizing experience and a great way to hear what people have to say. Have fun and enjoy the experience.
Want to learn about how Grand Studio can help with your next research project?