Millions of Americans are underbanked. Without access to the kinds of banking services enjoyed by the more affluent, these people spend disproportionately on basics like cashing paychecks and keeping a credit card for online purchases. The lack of access to banking services makes it difficult to escape a cycle of debt, which in turn, perpetuates income inequality and engenders a range of serious social problems.
We are proud to have worked with one of the largest and most recognizable financial services companies in the country on a product designed from the ground up to serve the needs of the underbanked.
Throughout a multi-year engagement with our client, one of our biggest challenges was helping to support an agile transformation. Over the course of a year, we developed the processes and tools required to support multiple scrum teams across product channels. We delivered hundreds of user stories-worth of high quality design as we helped to deploy new features and improve existing.
Key Questions
What is design's role in digital transformation and organizational change management?
We already had a proven history delivering successful services and products for our client. When the decision was made at the executive level to transition the entire organization to agile, we took a leadership role by establishing a design management function. We created the processes and tools that defined the working relationship between product, development and design; we set standards for which work needed design input and how much; and we set measures for ourselves that helped to keep us accountable for delivery velocity and product success.
How do you balance continuous delivery of user stories with the need to make space for open ideation?
Our scrum teams needed us to deliver: our ability to deliver directly impacted the velocity of our development partners. However, we were also presented with big, undefined problems that demanded the kinds of research difficult to fit into a two-week sprint. We worked closely with our client to define intake processes that would help us to identify stories and epics that needed additional definition so that we could address these challenges without affecting our overall velocity.
How do you deliver simultaneously to multiple channels, including app, web and VUI?
It's all about process. In any given sprint, we might have had stories targeted at apps, responsive websites, phone-based applications, or internal products. We relied heavily on the tools we created as part of our larger design management effort to help us to quickly define story requirements, identify our available resources, sketch quick plans, and then execute.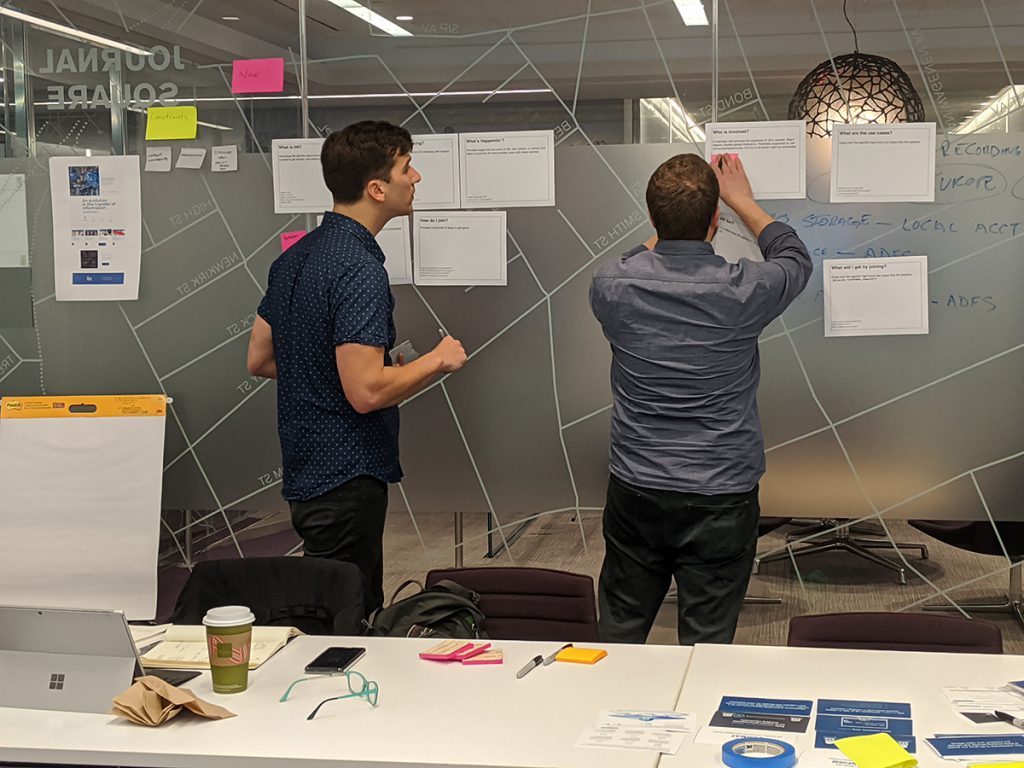 The Outcome
Establishing a reliable platform
The product we jointly created is still being used daily by millions of customers.
Deliverables
Feature definition
Product roadmaps
Customer personas
Customer journeys
Design toolkits
UI/UX pattern libraries
Many, many, many prototypes
Wireframes
Finished screen design
Functional and design documentation
The Project Numbers
Our work here fueled our ongoing interest in design management: it just wasn't possible for us to deliver great user experiences without creating a system where that good work could happen.