Change happens fast. And when that change affects performance, business owners want to know how to react just as fast. The most effective reactions come from a deep understanding of day-to-day changes—requiring time that many decision-makers cannot afford.
But what if these dynamics could be measured, and analyzed for more agile decision-making, built on the expertise of industry juggernauts?
This was the question our team faced alongside fast-food veterans looking to help current owners/operators make sense of their day-to-day performance. Their goal: an AI-trained analytics product to help improve efficiency and profitability across a portfolio of stores and provide actionable recommendations for how restaurant owners could best spend their time and effort.
Together, we sought to understand what would best help our audience of quick-service restaurant (QSR) owners and operators. Through our research and discovery process, we gathered direct input from operators representing 777 total fast food locations. Their needs helped drive the discussion around what form the end result would take—one that not only leverages the computing power of AI, but makes the results understandable for QSR decision-makers.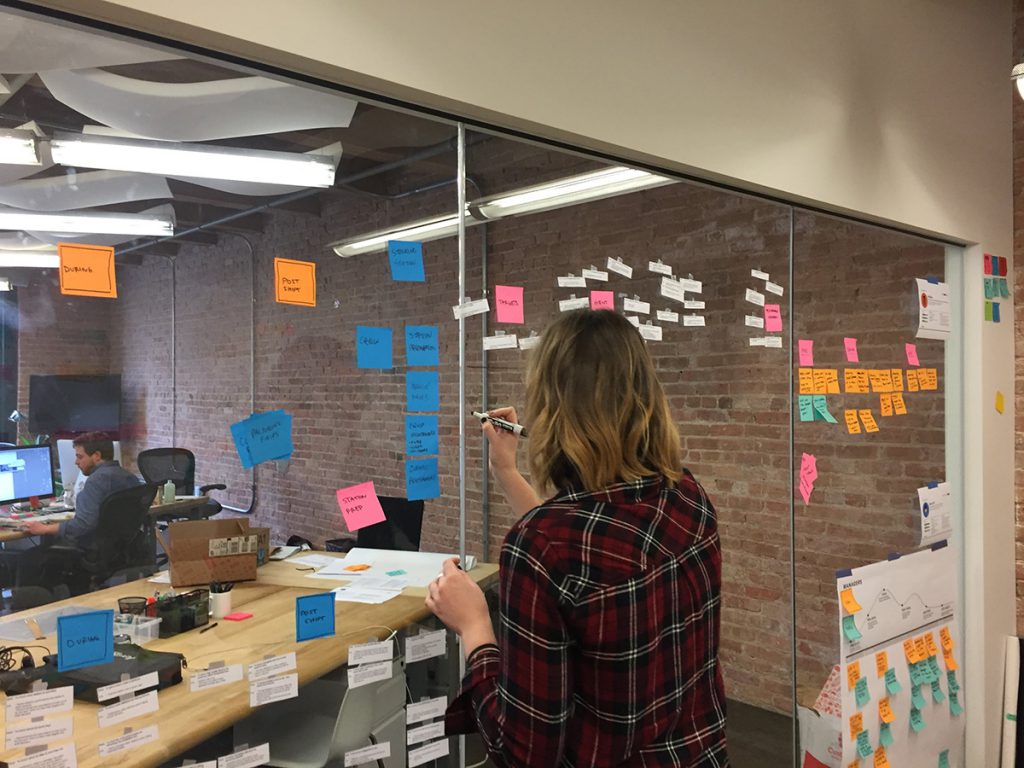 We determined an AI-powered web portal would deliver the value these key stakeholders sought out: one that housed both real-time data visualization and on-demand insights for quick, proactive responses. In prototyping, we were able to identify and provide answers for key priorities at product launch while creating a roadmap for the continued growth and development of this adaptable solution for years to come.
"The team was able to engage in the upfront design process with detailed organization, took learnings from testing opportunities to insert into product capabilities and executed our prototypes quickly. Grand Studio was collaborative and engaged—made it feel as if we were all one team."
– Head of Technology