If you've visited a patient recovery room in a hospital recently, you probably noticed several different pieces of equipment attached to the patient or near the bed. Together, this equipment is meant to augment the nurses, doctors and other clinicians responsible for patient care: a nurse can't stay in the patient's room 24-hours per day, but a piece of technology can call a circulating nurse to an emergent condition that needs immediate attention. New devices offer the promise of greater leverage: a few devices allow the clinician to effectively be in multiple places at once.
Of course, that future vision can only be achieved through incremental improvement. Every time a new piece of technology is added to a clinical environment, careful consideration must be given to how this equipment works with all of the other, already existing tools. Without this step, healthcare workers end up being burdened rather than augmented.
Our client had recently acquired a powerful piece of biometric equipment that had clear clinical applications. These devices generated volumes of patient data, and it was our challenge to understand how we could translate this data into actionable prompts in a busy clinical environment without overwhelming already busy clinicians.
Key Questions
What problems does this technology actually solve for our clinical users?
While we knew the data collected by our equipment was not itself novel, the way that data was collected, and the potential the real-time collection had to improve patient care outcomes, was. We made a plan to conduct dozens of research sessions over hundreds of hours in clinical environments. By watching clinicians use existing tools and by interviewing those clinicians, we developed a clear vision for how this new tool could support existing processes.
How do you perform research with subjects who would otherwise be saving people's lives?
It's not uncommon for us to perform research for products oriented at professional and technical users. Healthcare is always an especially challenging context: when we ask for a nurse or doctor's time for an interview, we do so knowing that they could be spending their time helping their patients elsewhere. Technical research also requires us to have a deep understanding of the subject matter and vocabulary so that we can relate to our research participants in a way that will allow us to effectively communicate. For this project, we developed particularly efficient research protocols that allowed us to very quickly introduce, and then evaluate our ideas with our participants.
What channel or modality would be most successful for this product?
Clinical environments are saturated with interfaces and stimuli. Sounds, colors, screens and lights are all employed to convey information to the various clinical roles. An analysis of the existing environments in which our product would be used led us to design a wearable interface that provides haptic feedback. Most of the time, this interface is perfectly inert, but when it detects a potential issue, it immediately provides clear, concise feedback that alerts the clinician that action is needed.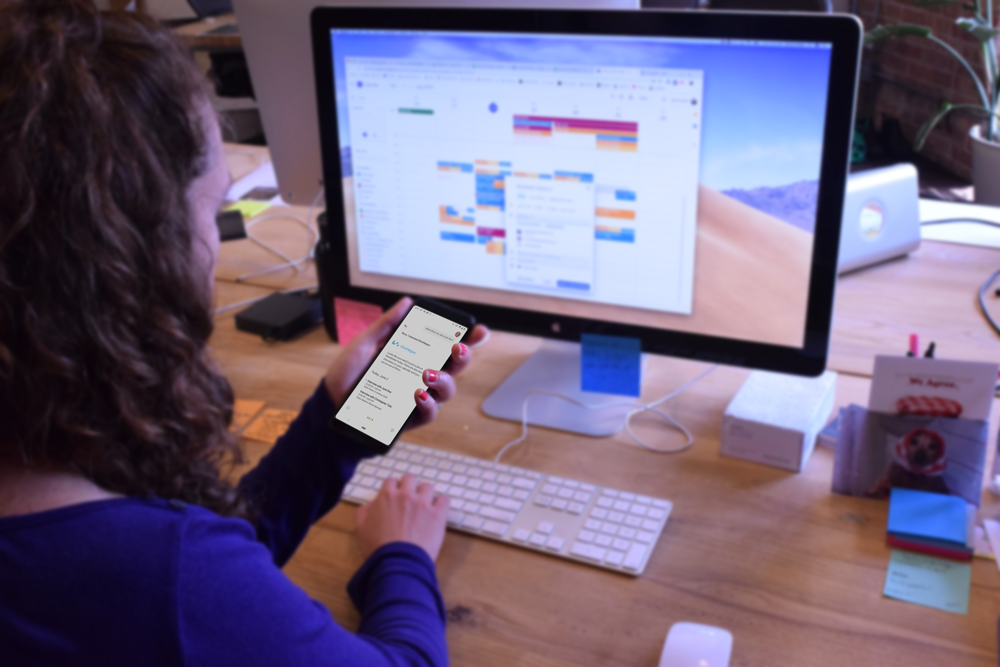 The Outcome
Hand-off to PM
Creating an in-depth manual to explain all system behaviors as well as functioning prototype, allowed anyone to pick up the project and move it forward after our contract was finished.
Deliverables
User journey maps
Annotated wireframes
Functioning prototype
Visual pattern library
Interaction pattern library
System behavior manual
Executive summary
The Project Numbers
Not only were we able to design the first vision of what this product could be, but we were able to help our client develop a relationship with a hospital that would go on to pilot the product.