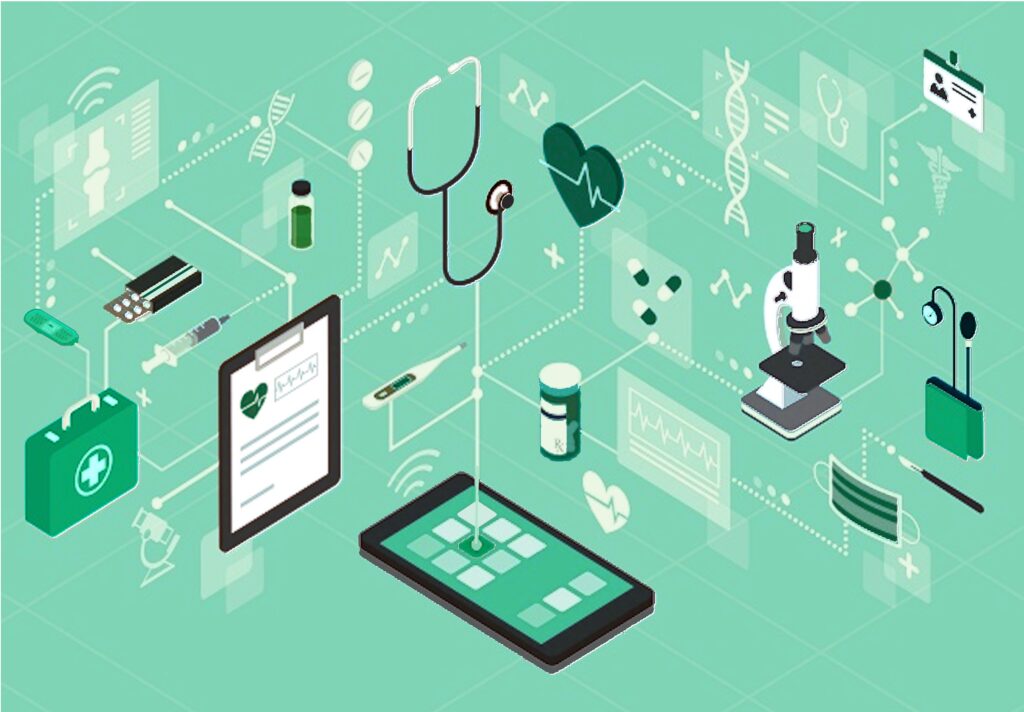 While every environment is unique in its own way, healthcare might take the cake when it comes to a need for specialized design considerations.
There's a trifecta of challenges: legal requirements to contend with, complex funding pathways, and the fact that what's at stake might be life or death. How do you build technology poised to make a meaningful difference without endangering what's already working?
Grand Studio had the privilege of working alongside several clients on the front lines of healthcare and learned a few lessons.
Find a sustainable funding source, and check the CPT codes
With the interplay of public payers, private payers, and providers, the flow of funding in healthcare can be complicated. Whenever possible, aligning your intervention with a CPT billing code can be a smart way to position your technology of sustainable financing.
In the past several years, there have been more and more codes released that allow providers to bill insurance companies for digital health interventions like remote patient monitoring and patient engagement, and still, more are on the way. It's a win-win-win for all involved: providers get reimbursed for investing in technology that improves health outcomes, patients get more tools that help them get and stay well, and the insurance companies spend less on patients who need less care.
Once you've found CPT codes that may be applicable, dig into the specific requirements to ensure your technology can meet them, and — critically — make sure your technology is designed to facilitate easy billing.
While recently working with one of the largest US private healthcare systems, we co-designed an intervention for pregnant people with pre-eclampsia. We created a digital triage system to catch early signs of a problem, improving patient safety and staving off costly ED visits. While the avoidance of an ED visit was a saving unto itself for the healthcare system (and for the patient), we also designed the program to align with the CPT code's billing requirement, which stated that providers could only bill for the remote monitoring if they saw the data and acted on it. As designers, this kind of requirement is frustrating in how much it limits the service experience. We saw enormous opportunities for automated alerts and interventions. Still, it was critical for us to remember that the service could not be funded and, therefore, couldn't exist if it did not live within the payer requirements defined by CMS. Understanding our real-world limitations allowed us to build something viable and desirable.
When patients are involved, study their mindsets carefully
We are perpetually in favor of doing robust research on end users, and healthcare is no exception.
Whether leaving the hospital, adjusting to a new diagnosis, or even coming in for a check-up, people's experiences in and around a doctor's office can be highly emotionally charged. You may be dealing with people who are exhausted, people who are sick, people who are nervous about their loved ones, people who are confused but afraid to tell their doctor or people who can't process any information at all because they are still in shock. Standard "design conventions" that may work in other environments could crumble in healthcare if they don't address the specific emotional valence of the patient experience.
For instance, we once worked with a nonprofit health system to redesign how cancer patients checked into the hospital. In most contexts, efficiency is priority number one — the fastest solution is the best solution. In this setting, however, it was also essential to prioritize the slower face-to-face interactions that let these patients feel like humans, not numbers being churned through a system. Moments of warmth and connection were precious for people dealing with the magnitude of doctor's appointments that come with a cancer diagnosis. (It's worth mentioning that helping people feel more connected to their healthcare providers doesn't just make them feel better — it can improve health.)
Understanding the patient's mindset is also crucial when your goal is health behavior change. As healthcare providers know all too well, simply having the solution to a healthcare problem doesn't mean it will be solved. Patients often do not follow their provider's recommendations to take their medications or implement a lifestyle change. It usually isn't because they don't want to — it's simply because there are too many barriers. Often, these barriers are emotional. It requires thorough research to stand a chance at cracking the code on what actually moves the needle on patient behavior.
Despite the challenges of healthcare, it's a gratifying field to work in, and we're eager to collaborate with more clients trying to support people where it matters most.
Got a healthcare technology project you'd like to work together on? We'd love to hear from you.