Qualitative Research
Grand Studio identifies the right problem, for the right user
Qualitative user research helps ensure a well-crafted product or service that is wanted, easy to use, and worth returning to. Finding out the whys, whos, and hows behind the what and when is often the difference between failure and success. We have deep expertise in creating definition in an ambiguous problem area, probing on what matters to which users, and understanding behavioral elements and habits that your product or service can hook into.
How can we help you learn? Working with our experts. We seek out collaborative partnerships with leading companies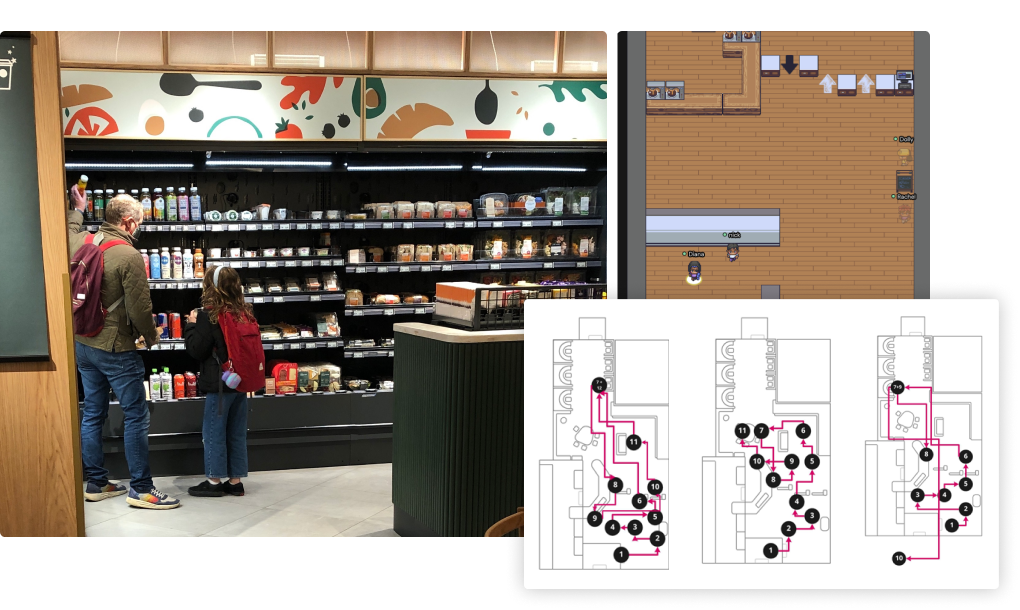 Mixed methods research for a tech-forward service
When Starbucks and Amazon wanted to launch their cashless joint concept, they asked us to help them understand how the concept would land with customers and what service design would be needed to ensure a successful experience for customers. We took the ground in NYC to observe, intercept and usability test the experience for a wide variety of customers, merging quant and qual data to provide a holistic picture of improvement needs, along with concept recommendations.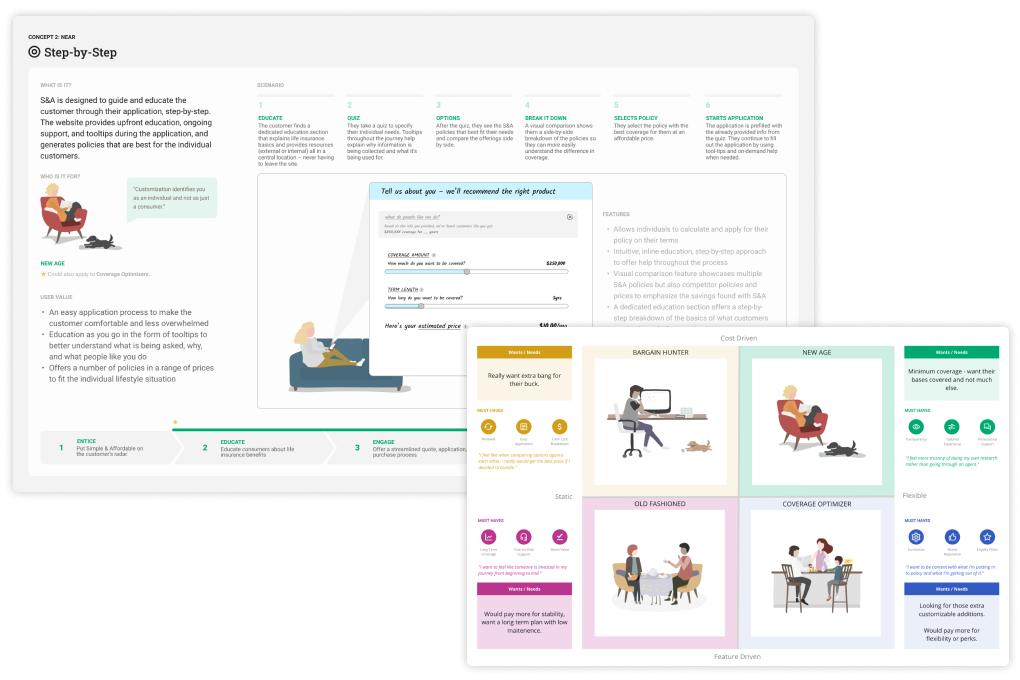 Understanding a new life insurance market
A national supplier of insurance, Allstate, needed help understanding how to better serve life insurance customers who were turned off by the opaque and arduous application process. We helped them understand their potential customer base via qualitative discovery research and concept pressure testing with their projected user base, ultimately helping them create a short-and-sweet product to take to market.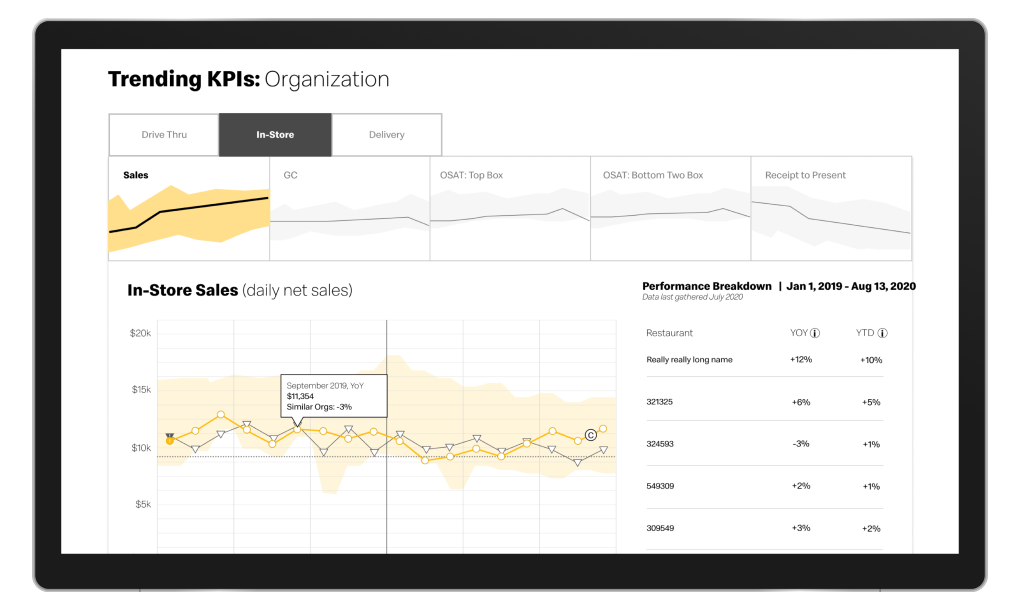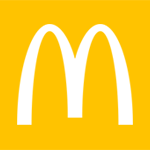 Global performance assessment service & tool
McDonald's was completely revamping their process of restaurant performance and needed help defining the process, as well as creating a user-friendly digital tool to support it. Over the period of several months, we conducted global research, defined the process and created the tool, and helped them craft a strategy to roll this out to their employees and franchisees. The process rolled out in 2022 and is currently being utilized by all of McDonald's 38,000 stores.
At Grand Studio, we love taking on technical & complex challenges that others find intimidating, no matter the scale.
Our focus areas
At Grand Studio, we use design thinking to guide our partnerships through technical and complex challenges and innovative solutions.
Our verticals
We are industry-agnostic and work with all types of businesses to help them define and solve the right problems for the right audience.
Financial Services

Healthcare

Sports & Entertainment

Insurance

Manufacturing

Utilities
About Us
100%
Client satisfaction in post-project surveys
20
Years of leading design and innovation projects
HQ
Chicago – with design staff spanning 8 different markets